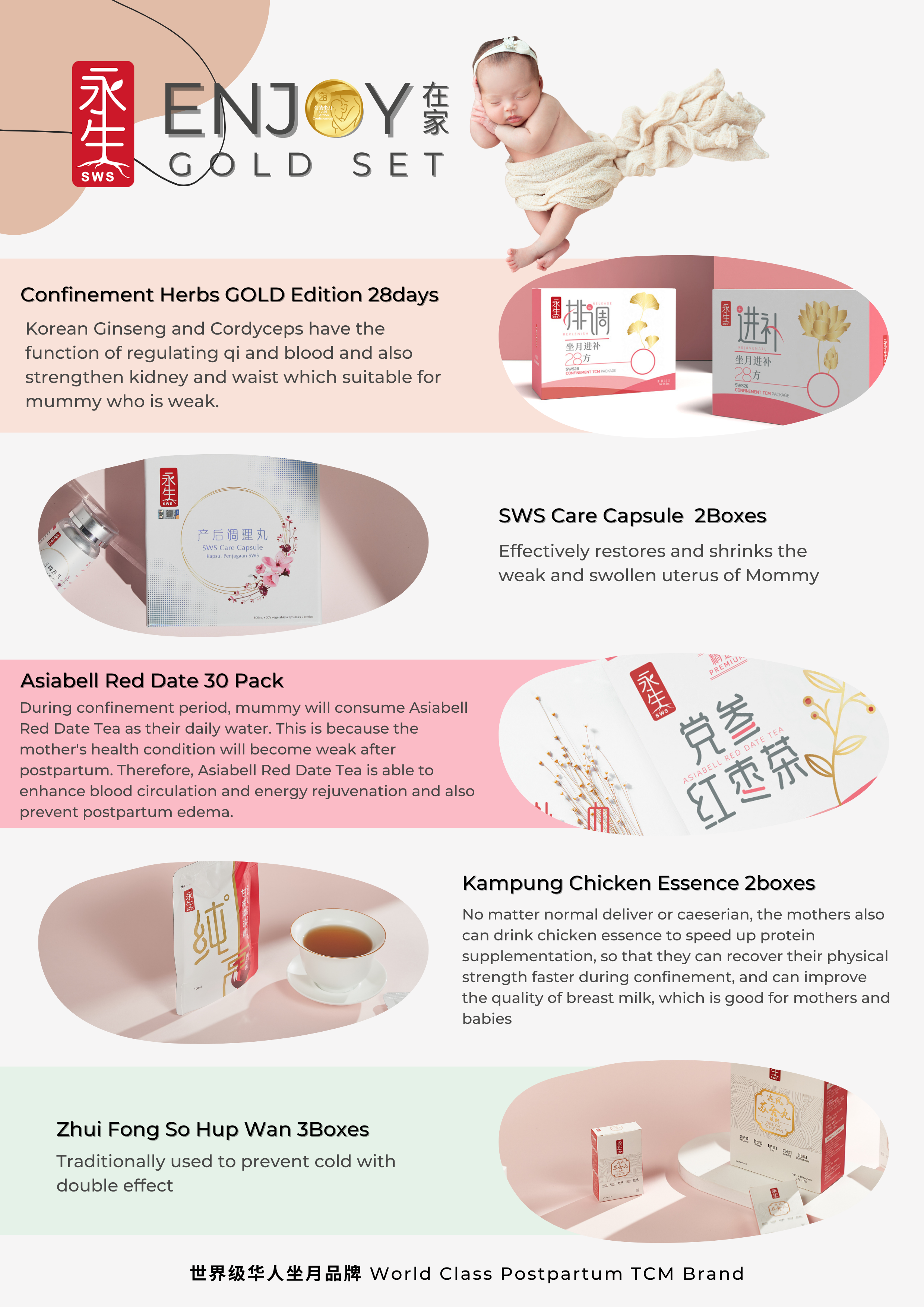 Grand announcement, SWS 28 Medical is about to launch the ENJOY Home GOLD Set
The mothers no longer have to worry about the conditioning or the preparation is not enough, our ENJOY Home GOLD Set will help you to solve it.


ENJOY HOME GOLD SET
Confinement Herbs Pack GOLD Edition 28days
Our Confinement Herbs Package 28 has developed based on Wing Dang TCM 3R concept-
Release (1st week) Replenish (2nd week) and Rejuvenate (3rd and 4th week).
Korean Ginseng and Cordyceps have the function of regulating qi and blood and also strengthen kidney and waist which suitable for mummy who is weak.


SWS Care Capsule 2Boxes
Effectively restores and shrinks the weak and swollen uterus of Mommy


Asiabell Red Date Tea 30packs
During confinement period, mummy will consume Asiabell Red Date Tea as their daily water. This is because the mother's health condition will become weak after postpartum. Therefore, Asiabell Red Date Tea is able to enhance blood circulation and energy rejuvenation and also prevent postpartum edema.


Kampung Chicken Essence 2boxes
No matter normal deliver or caeserian, the mothers also can drink chicken essence to speed up protein supplementation, so that they can recover their physical strength faster during confinement, and can improve the quality of breast milk, which is good for mothers and babies


So Hup Wan 3boxes
Traditionally used to prevent cold with double effect